Nagman's wide range of Calibration Systems – Test Benches, Workstations, Bench-tops & Mobile Units – are designed & executed to serve as Powerful tools for
Total Quality Management & ISO Conformance with Accuracies Traceable to International Standards
Total Solution to all Calibration requirements
Thus these serve as an Essential / Integral part of Centralised / Distributed (Site) Calibration / Testing / Q.C. Laboratory Setups in all types of Industries.
Nagman's Calibration Systems – Test Benches, Workstations, Bench-tops & Mobile Units offer ultimate Flexibility thro' Custom Configuration / Preferences enabling Incorporation/Integration of World's best – Furniture / Utility Modules / Calibration Standards and Test & Measuring Instruments
Corner Test Bench System
Nagman also offer Cost Effective / Economy / Budget Solution Calibration Test Benches / Workstations / Mobile Units / Bench-tops – a Complete & Comprehensive range, integrating / interfacing Nagman's own time tested, proven Temperature / Pressure / Multifunction Calibrator modules, Power Supplies & other Utilities etc.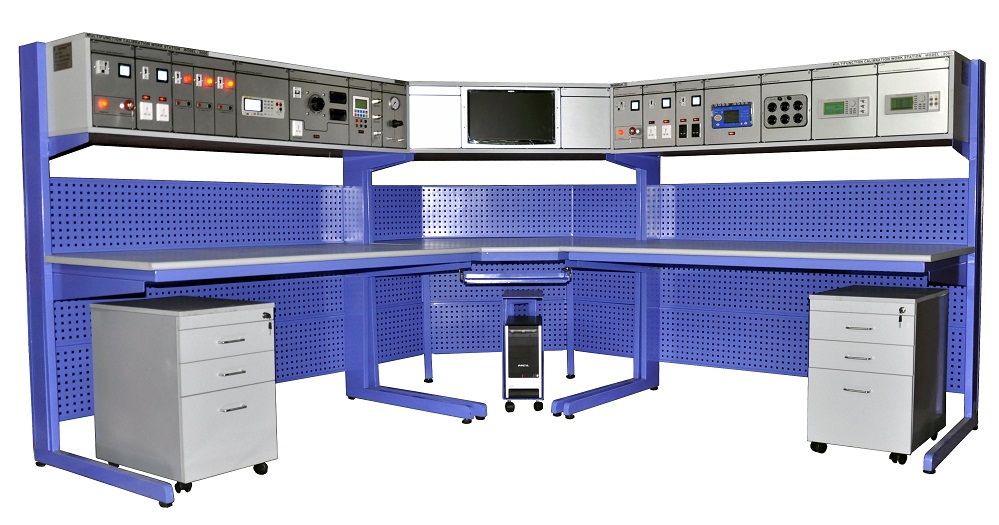 With the wide choice & a combination of Modules offered by Nagman, complete Calibration Systems for Dedicated / Single Parameter (Temperature / Pressure / Electrical & Electronics) or for Multiparameter – any combination of parameters can be Designed, Configured & "Built-up" to suit the Customer's requirement.
Test Bench Designs include Elevated / Table-top Device Panels (Single / Dual Deck) with Movable Under-Bench Cabinets / Cupboards / Trolleys etc.
Temperature Calibration Test Bench
Hi-tech Next Generation "Multi-Flex" Range of Test Benches offer space-saving / multi-purpose "Push-Pull" (Electrically operated) Pop-in/Pop-out Device panels & Mounted Under-bench Trolleys.
Nagman also can offer only Bench-tops for Mounting on Customer Table / Furniture. Nagman offer – for Remote / Distributed Field / Site Calibration work Compact Mobile Units – a combination of Modules & Utilities mounted in a sturdy Trolley case.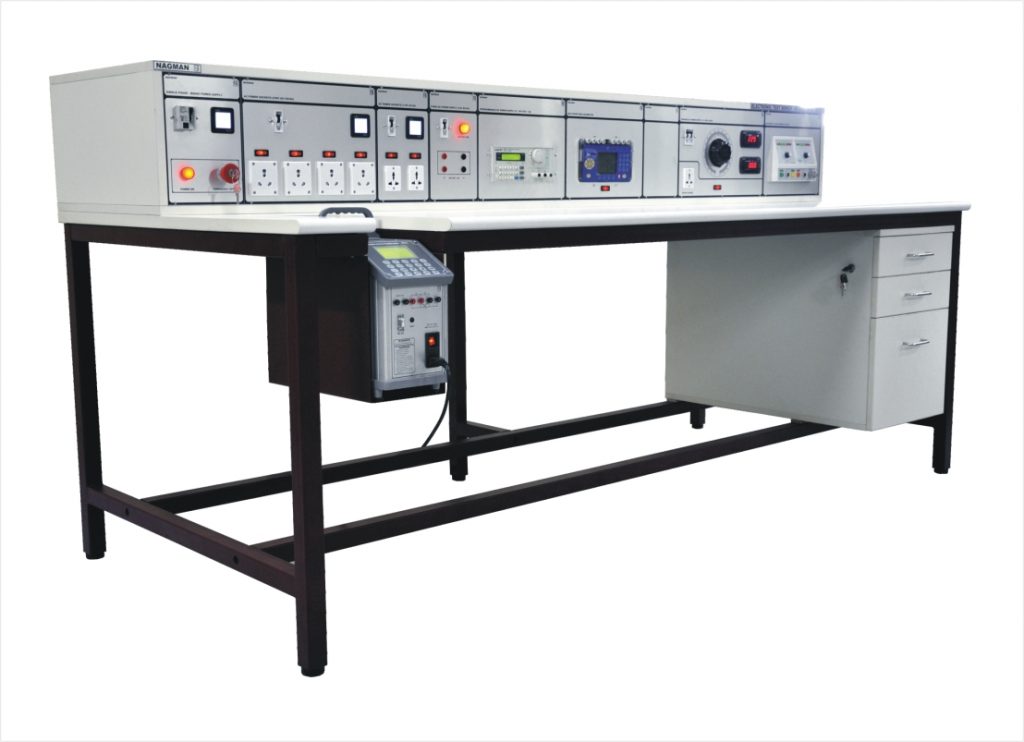 Nagman can offer these Test Benches / Bench-tops – one or more – mounted in a Van or Container to serve as "Mobile Calibration Lab" for Site / Field Calibration assignments. Calibration Accuracies (of Instrument Modules) are Traceable to International Standards & duly verified (where possible) (before integration) & Certified by Nagman's NABL (equivalent to UKAS) Accredited – per ISO 17025:2005 – "Centre for Calibration".
Corner Test Bench System
Nagman offers these Systems – optionally – with their powerful & unique Calibration Management Software – Calman Plus – interfacing / integrating the various Modules & enabling perform Calibration Routines Semi-automatically / Automatically. Advanced Version of CMS for uplinking to customer SAP System also available.
More than 1500 Systems are proving their mettle in industries & Projects Worldwide, thro' continued good performance.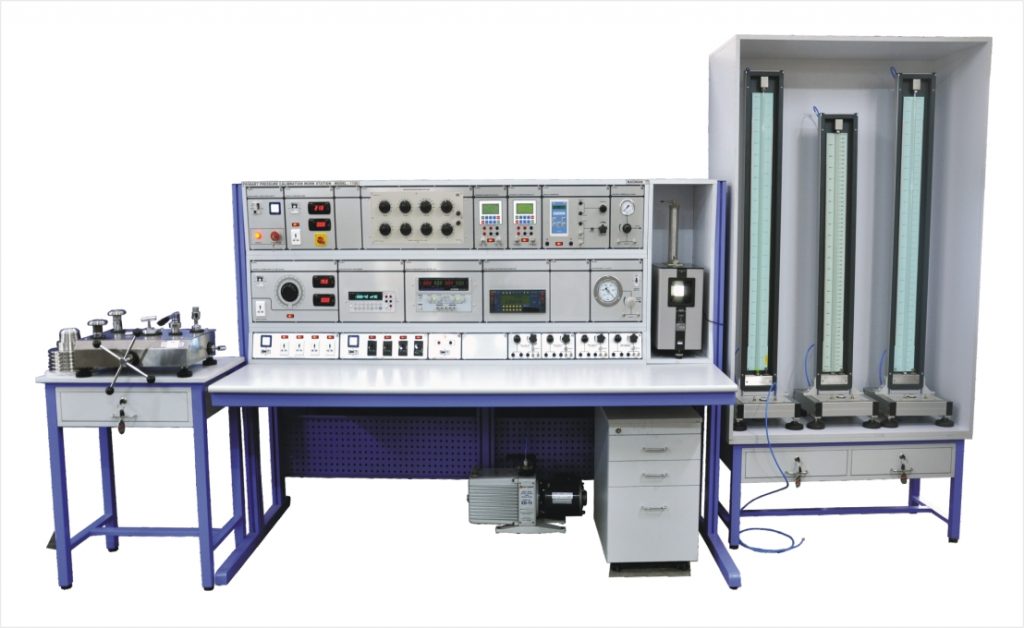 Eco-Frame: Basic / Economy Version – High quality / Heavy Duty (& Powder coated) 40 mm square tube fabricated 4 or 5 legged Frame construction
"C" Frame: Trendy, Ergonomic / 'C' Frame Design
Multi Function / Multi Parameter (Computer Aided) Calibration Test Bench
Metallic constructions, such as frames and angles are from degreased & phosphate treated Sheet Steel, protected with oven backed enamel paint, for better conductivity & dissipation of static charges, to ensure zero potential throughout the working surface.
Test Benches / Workstations are available in various dimensions, custom configurable (Lengths from 1000 upto 2400 mm x Depth 1000 mm x Height 800 mm), depending on modules fitted in Bench-top / Device Panel Units & to suit customers choice – possible to design & configure as per available space (area) of Customers' Lab.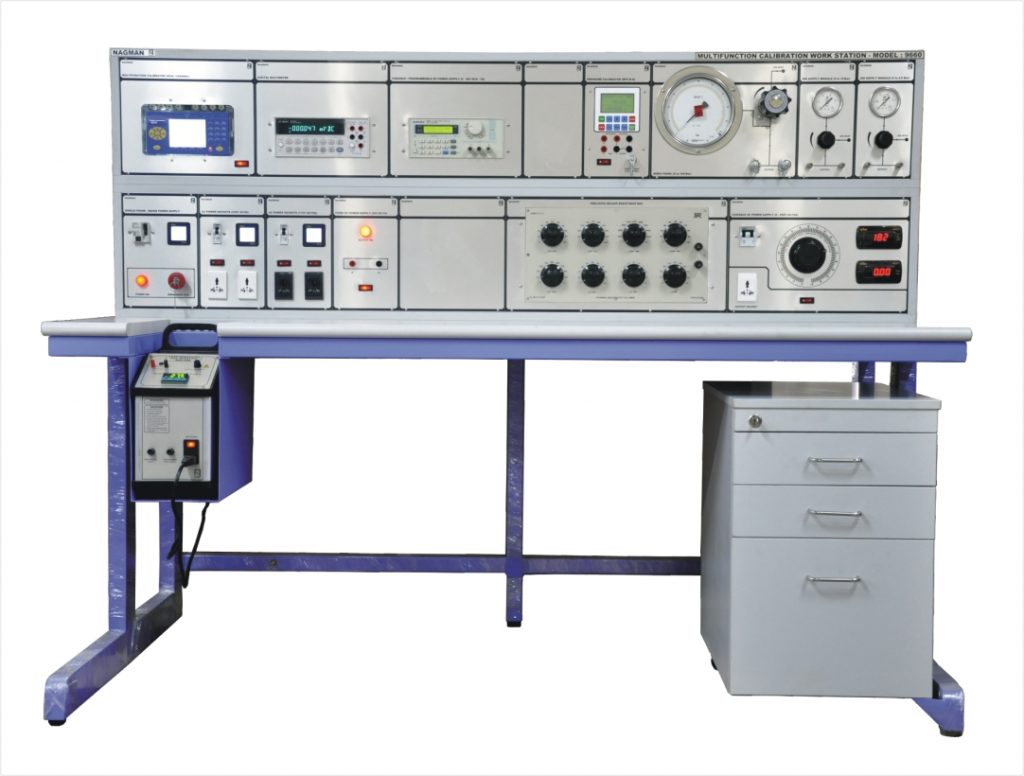 Perfect Space-saving concept :
Solutions for Space Saving "Corner Benches" – "L" shaped straight angle or with "Corner Working Area" – available as an option to house
LCD Monitor in Bench-top
Tools in perforated back panel
CPU & Document Shelf under the Work Bench Cabinet to effectively use the Corner Space
Electrical & Electronics Calibration Test Bench
Multi-Flex: Electrically actuated 'Pop-up' Bench-tops & Space Saving Device Panels & 'Push-Pull' Under Bench Trolleys.
Bench-tops & Device Panels: Bench-tops are designed to be mounted either on top of the Workbench or in an Elevated position, with a perforated sheet panel at the bottom (to accommodate tools, components storage boxes etc.). One additional (laminated board top) is provided (optionally) over the Device Panels, to place Portable Standards etc.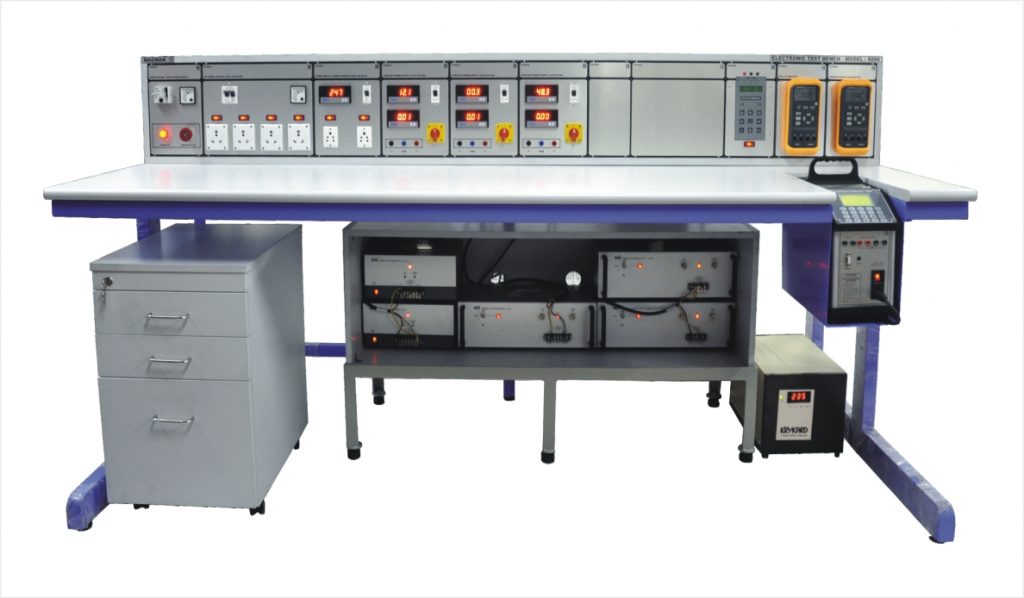 Device Panels (Modular designs) are made up of a high-quality Aluminium metal sheet of 3 mm thick, specially crafted (according to the Modules) and a surface finished with Aluminium foil that gives an aesthetic look. The 19" chassis techniques permit changing the devices / Modules without any problems.
Single/Dual Deck Configuration (Based on the number of Modules). 30O viewing angle adjustable (Single) Decks.
Under Bench Cabinets
Under Bench Cabinets (with 3 or 4 drawers of various heights), constructed in wood/steel, are provided with drawer guides and runners for smooth opening & closing. Cabinets are provided with a central locking facility & castor wheels.
Cupboards / Cut-outs
Cupboards (with/without Drawers) made up of Laminated Chip Board can be designed in the Device Panel to accommodate Primary Standards viz. Dead Weight Testers etc. Separate Cupboard provision for accommodating Manometers / Micro-Manometers is also possible. For accommodating Portable Calibrators / Reference Standards in the Bench-top, suitable 'Cutouts' can be designed & provided.
Mobile Calibration Systems / Marine Trainer Kits
Trolleys :
Specially designed movable Trolleys, to mount Portable / semi-portable Reference Standards like Temperature Calibrators, Dead Weight Testers, etc. – that can be hidden under the Test Bench while not in use & can be easily moved to a convenient location for operations. Electrically actuated/motorized (fixed under bench) Pop-up Trolleys also available (Multi-Flex).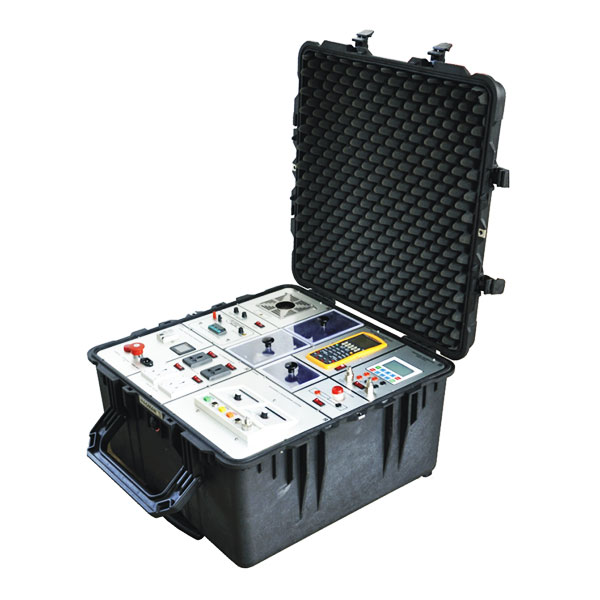 Other Accessories :
Varieties of Workstation Accessories & Utilities including Articulated arm (for Lamp / Soldering Iron & Base, Telephone, PC Monitor etc.), Fluorescent Lamp, Shelves / Racks for PC, Keyboard Tray, Tool Stand attachment, Pick-up Boxes, Adjustable Auxiliary Tops (to accommodate loose Instruments, Tools, Circuit Diagrams etc.) to attach to the perforated panel. Chairs are available to complete the Workstation as a fully equipped Ergonomic System.
Salient Features & Brief Specifications of the Standard / Optional Modules – Common/Utility Modules, Temperature/Pressure/ Electrical & Electronics Calibrator Modules, Test & Measuring Instrument Modules etc. are made available for Customer's Choice / Selection, Design & Configuration of Dedicated Temperature/Pressure/Electrical & Electronics or Multifunction / Multiparameter Calibration Systems – Test Benches, Workstations, Bench-tops & Mobile Units.
We also offer Test Benches / Field Test / Calibration Systems for Flow (Water/Gas), Level, Mass, Mechanical, Dimensional, and other Applications incorporating Appropriate Calibration Masters / Standards. 100s of our Calibration Test Benches are being used in Centralized Test Facilities & ISO/IEC 17025 Accredited Calibration Labs across a Wide Spectrum of Industries around the world, providing these customers with high-performance systems for the necessary applications.
For more details on our various Models/Modules & their Specifications or to download Test Bench Catalog, click here.