Comprehensive Calibration Solutions Provider
Why to buy FLUKE Infrared Temperature Measurement systems from NAGMAN?
Nagman Instruments & Electronics (P) Ltd., Chennai, having wide experience of over 35+ years in offering IRCON 'Infrared pyrometers (hundreds of installations in all process Industries across India).
Nagman now offering FLUKE PROCESS INSTRUMENTS' complete Non-contact Infrared Temperature Measurements solutions to almost all applications, and take care of after-sales services including periodic recalibration. Best suited for almost all critical Temperature Measurement applications including Metals, Construction Materials, Cement, Industrial Coating, Glass, Automotive, Paper and Converting, Plastic, Semiconductor, Solar, Electronics, Food. A bird's eye view of Fluke Process Instruments' Infrared Temperature Measurement Solutions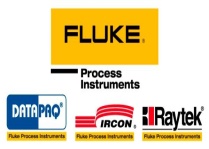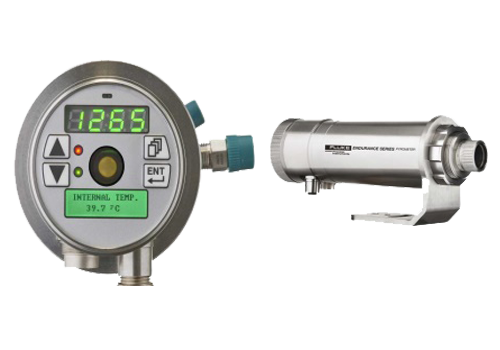 Endurance® High Temperature Infrared Pyrometers
Single colour, two-colour and fiber optic models
Temperature range: 50 to 3200 °C (122 to 5792 °F)
Superior optical resolution to 300:1
Spot sizes down to 0.6mm (0.02 inch)
Through-the-lens sighting, with optional laser, LED or video aiming function
Compact, rugged housings with IP65 (NEMA-4) rating
Ethernet, Profinet and EtherNet/IP options, Programmable relay output for control, Simultaneous analogue and digital outputs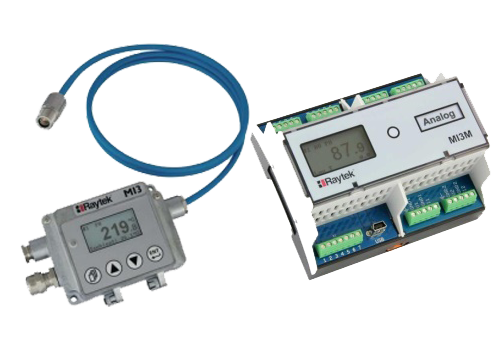 Raytek® Compact MI3
Digital infrared thermometer with a wide temperature range from -40 to 1800°C (-40 to 3272°F)
Precision high-resolution optics up to 100:1
Plug-and play connection of the sensing head
Intuitive user interface with high resolution LCD
Rugged IP 65 (NEMA-4) stainless steel sensing head
Available with Profinet and Ethernet communication interface
MI3 ATEX/IECEx certified sensors for explosive environments
10 ms response time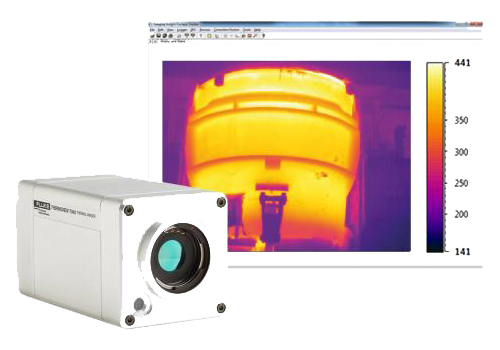 ThermoView TV40 Thermal Imager
Simultaneous infrared and visible sighting for easy alignment and the ability to quickly locate potential problems
Remote motorized focus
Direct communication protocols on infrared camera for easy integration into your existing control system
User-configurable and quick setup options
Establish alarms or signals that interface to discrete I/O to better control your process
Customizable Areas of Interest with advanced pass/fail logic – allowing you to perform product inspections, monitor process temperature and more all at once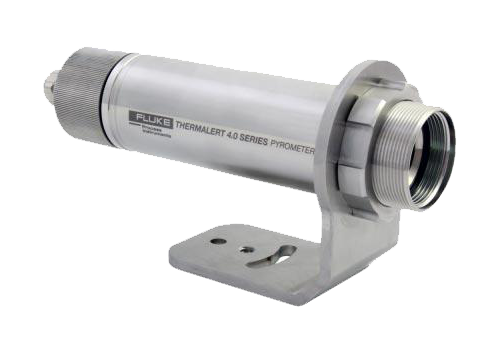 Thermalert 4.0 Series Pyrometers
Read temperature ranges from -40 °C to 2300 °C (-40 ºF to 4172 °F)
Withstands ambient temperatures from -20 °C to 85 °C (-4 °F to 185°F)
Intrinsically safe models (ATEX/IECEx/CCC-IS certification)
Integrated laser sighting
Galvanic isolated outputs
Plastic lens option for food applications
Analog input for ambient compensation and adjusting emissivity setting
Multiple communication interfaces:
2-wire loop powered for analogue communication & specifically for HART protocols
4-wire (Fieldbus Support – Ethernet, EthernetIP, ProfinetIO)
12-wire M16 and 6-pin terminal block for digital communication (RS485)
Advanced signal processing
Wide choice of focus distances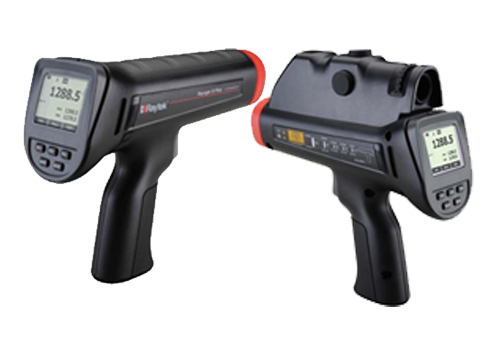 Raytek® Raynger® 3i Plus
Laser temperature gun temperature range: 400 to 3000ºC (752 to 5432ºF)
Wide range of applications/temperatures
Rugged design reduces the risk of damage
Dual laser and scope sighting options
Red Dot sighting technology for accurate targeting against "red hot" backgrounds
"Red Nose" heat resistant warning-detector and alarm
High optical resolution ensures accurate temperature readings at longer distances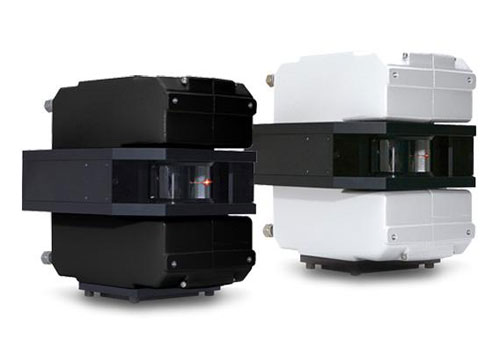 MP Linescanner Series
Real-time thermal imaging, scan speed up to 300Hz
Up to 1024 measurement points per line
Wide choice of spectral and temperature ranges
Optical resolution up to 200:1
Real-time color thermal images
Accurate data analysis
High-quality brushless motor (MTBF 40,000 h)
Built-in Ethernet TCP/IP communications
PC independent alarm output /PC independent 4-20 mA interfaces (3 outputs).
I/O module support for up to 10 sectors/zones (PC independent)
Internal Line Laser for accurate alignment
Rugged, waterproof IP65 housing
Air purge keeps window free of dirt and condensation
Built-in water cooling for ambient up to 180 °C (356 °F)
Field-replaceable window
Find Us
NAGMAN INSTRUMENTS AND ELECTRONICS PRIVATE LIMITED
170/1a2, Chennai-Bangalore Highway Road, Sembarambakkam,
Chennai – 600 123. INDIA.
+91-44-66777000, 11, 22, 33
support@nagman.com