There are many standards by which various pieces of testing and measuring equipment can be calibrated. When choosing a service provider, you can take several considerations to guarantee that you will have a proper calibration. In layman's words, calibration is comparing a measuring instrument against a standard equal to or better than the device itself.
Properly calibrated instruments are indispensable to preventing product recalls and failures. However, when calibrated properly, calibration processes may benefit your organization. In further detail, let's learn about 5 basic strategies to ensure a solid calibration process.
Gather Knowledge of the Critical Drivers
While calibrating equipment, you must apply the same degree of care to your testing and your goods as you do to its calibration. It is important to deal with the risk.
The danger of audit failure, together with product recalls, rework, returns, and repairs is reduced by proper calibration. With the proper calibration, you may expedite your time to market and test while limiting your risk and reducing your overall test cost.
Assess Consumer and Company Requirements
Does the environment that your company operates in tend to be highly regulated? Your organization must have some specified particular quality criteria. Because that's the only way to make sure risk is manageable.
Not every calibration is made with the same level of precision. Does the company that provides your calibration services also develop, design, and maintain the test and measurement equipment and understand it thoroughly? Do they provide many levels of ISO/IEC 17025 and ANSI/ NCSL Z540 approved calibrations? Do they merely concentrate on providing a business calibration at the most fundamental level? Suppose you want your calibration quality to be successful. In such case, you should look for a provider that has a deep understanding of test and measurement technology, such as an original equipment manufacturer (OEM) of test and measurement equipment.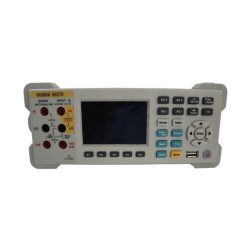 Make the Most Out of the Gauging Program
Calibration entails more than only ensuring that measuring equipment arises in a state where it can provide accurate readings. It might also entail having a more in-depth look at the gauge inventory itself, ensuring that the things being used are simple to get to and that the goods that aren't being used are often recognized and kept in the appropriate manner. Put it another way. It gives businesses the ability to improve their measuring program. Taking a lean approach might be beneficial during this process. 5S is a main waste reduction approach, and minimizing waste is at the core of the Lean philosophy.
Ensure a Strong Workforce
Manufacturers are presented with various possibilities and obstacles when competing in today's global economy. This already competitive climate is made much more difficult for American firms by retiring talented employees within the Baby Boomer generation. Most of a manufacturer's expertise in metrology may be about to leave the building.
To avoid this, it is possible to hire a calibration company from the outside to conduct the job. Certified experts can validate various pieces of apparatus and repair devices that are no longer up to the required standards. When duties requiring a high degree of accuracy in metrology are needed, they might be delegated to an expert. Because of this, your facility has the potential to become an outstanding metrology center that is well-prepared to meet any calibration or quality need.
Enhance Productivity
Finding solutions to issues before they arise would increase production and make life simpler for everyone. In the spirit of preventing issues from occurring in the first place, this may help the manufacturing process go more smoothly. 
A robust calibration program may detect issues before you spend hours or even days laboring on a product, only to discover that something went wrong early in the process. This can save you time and frustration. A single component that does not fit inside the tolerance range might cause a seemingly little issue to balloon into a significant one if it is not caught in time. Do not let an inaccurate gauge turn into a catastrophe for your company.
Conclusion
The engineering process must always include calibration as a fundamental step. Your findings from your testing and measuring equipment are verified as a consequence. It decreases the likelihood that the product may need to be recalled or reworked due to inaccurate measurements. These five ideas will assist you in asking the appropriate questions to guarantee that you obtain the highest possible calibrating service and that you get value for the money you spend. Nagman ensures all the five criteria of a perfect calibration process and let you have the most precise analysis.