Considering some companies calibration software is the bedrock of their business, they need it to be error-free as soon as possible. The Nagman Calibration Software Customer service team has presented a few pointers to help customers stay unstuck.
Calibration management software allows you to precisely calibrate most of the devices used in maintenance management. This is done in the same way as other maintenance: managers know exactly when recalibration activities should take place since they use recurring work tasks based on a schedule. Calibration management leads to improved quality maintenance and production, and it's an important aspect of staying in compliance with ISO requirements and manufacturing rules.
With the appropriate advice, resolving faults in your calibration software could be swift and painless.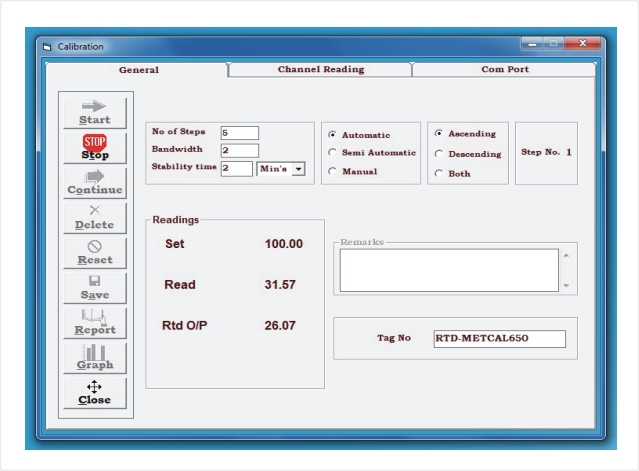 1. Understand Nagman Calibration Knowledge Base 
When seeking calibration software support resources, We at Nagman have established a repository of useful material for mobile calibration software that is typically a great starting point. The website's Knowledge Base area offers comprehensive self-service calibration technical assistance. It allows you to look for a task or ask other Nagman customers for help.
If you want to handle your own instrument calibration services and solve problems as they arise, take it slowly and cautiously. Stop, phone, and obtain support if you do not really understand what to do or can't find any information. If you don't know what you're doing, you could make things worse.
2. Get in touch with the Nagman support team 
Email, call or file a report to talk with a representative if you can't find an answer to your support questions. Before interacting with someone, it's a good idea to check over the automated calibration support information available online to make sure you're on the same page. If you're unfamiliar with the software or the problem at hand, having a solid understanding of what's happening on will help everyone get on the same page faster.
It can sometimes be beneficial to tackle each issue with the software running while you are still on the phone with assistance. This way, you'll be able to explain what you're seeing as it happens. This makes it easier for support staff to follow along. Setting up a video call, if possible, can be really beneficial. A real-time repair can be enabled by offering you remote support tools to illustrate and walk through the difficulties you're having. (find our contact information and email here)
If you're connecting with assistance by email, be careful to provide as many details, photographs, or screenshots as you can to fully demonstrate what you were doing and seeing.
3. Include the error code
If there is a problem with your mobile calibration software, the programme will display an error code. When you see this code, write it down or snap a screenshot of it. The error code information can help you get to a solution faster, whether you're investigating and resolving on your own or you've called out for assistance.
4. If necessary, try  basic troubleshooting
Make sure you have the most recent version installed. Close Calibration Control and either press CTRL and resume Calibration Control or manually delete the configuration file in the Settings folder to try a straightforward reset. The software centre should then be restarted. We will reach out to you if this does not work. If this does not work, record the processes and steps you took and send them to Nagman support.
Generic source: https://www.apesoftware.com/calibration-control/help/simple-troubleshooting 
5. Attend calibration service training.
One of the best features of the programme is that it is often patched on a regular basis. As a result, there will always be fresh material to discover and changes to come to grips with. Continuing to understand and practising in a safe environment has become one of the simplest methods to stay up to date with evolving software. Nagman offers a choice of calibration software support sessions where you can meet with the professionals in person.
6. Utilise the same tools and apps that Nagman recommends.
Once you've mastered your calibration management software and are confident in your ability to provide calibration help to others that use the same apps and services that Nagman support engineers do, Our staff has compiled a list of what has demonstrated as being the most relevant for your job in terms of web browsers and information systems details.
7. Finally, contact your personal sales representative.
If the company representative who helped you set up the calibration software is unable to address your concern, they will recognize who to contact or who to refer you to.