Since the worldwide industrial sector grows, so does the demand to optimize asset management. Calibration management is critical for a company's measuring system, which includes digital callipers, pressure sensors, test indicators, and scales, all of which need to be calibrated periodically to ensure that equipment works properly.
Considering the massive number of testing and monitoring equipment in industrial applications, knowledgeable equipment technicians often rely on straightforward calibration management software to assist them in managing and maintaining their instruments.
What is Calibration Management Software?
Calibration management software is a form of quality control software that tracks calibration and preventative maintenance schedules for measurement equipment in production environments. There is also mobile calibration software that oversees calibration scheduling, optimises calibration frequency, performs measurement system analysis, and generates reports and calibration certifications.
Nagman's Calman Plus (Calibration Management) Software is a powerful solution for calibrating devices in the process industries in accordance with current quality standards such as ISO 9000. The Calman Plus automates the calibration procedure, making it faster and easier.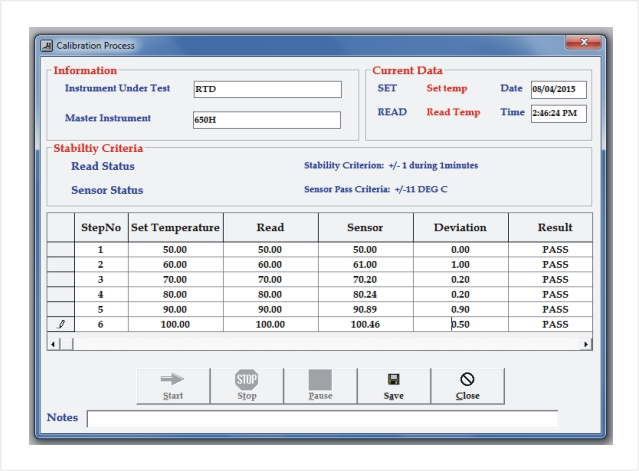 Advantages of Nagman Calibration Management Software 
The software preserves detailed calibration data and sends out automatic reminders when gauge events are approaching, past due, or fail. At any given time, the built-in calendar displays a calendar of calibrations and other events.
Calman Plus Software supports various global brand Calibrators, Test & Measuring Instruments, and provides Semi-Automatic / Automatic Calibration & Certificate Generation at its current state of development, in addition to Nagman's own range of Temperature, Pressure, and Signal Calibrators. 
We succeeded our goal was to develop a single piece of software that could link to a wide range of devices, making Automatic Calibration more user-friendly, simple, and uncomplicated.
Nagman checklist for choosing the right calibration management software
A calibration management software platform checklist necessitates detailed analysis before purchase.
Questions you need to ask your manufacturer:
Is your calibration management software capable of automating the calibration of your calibrators?

Are there any calibration protocols available or can you easily design them?

Is the software able to automate the devices you're testing?

Is there any help from the manufacturer? 

Is there any technical training from the manufacturer?

Exactly what sort of assistance are you looking for?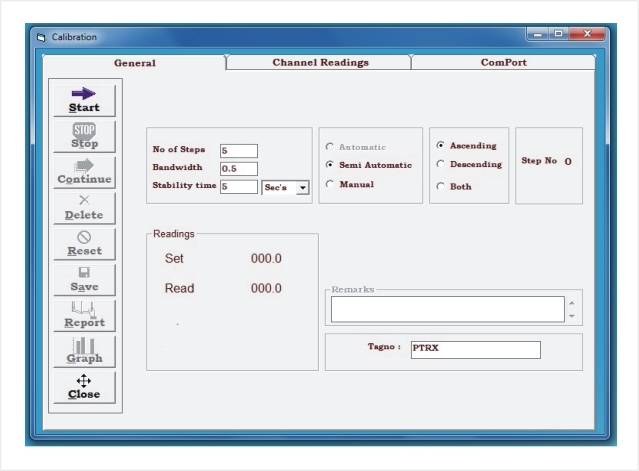 Nagman provides customers assistance by:
24*7 Telephonic Technical Support

Excellent Technicians

Comprehensive Knowledge base

Active Bulletin boards

Regular updates and upgrades

Easiest software for users
In the long run, we assure higher productivity and consistency for your firm.
We also monitor your laboratory surroundings on a regular basis, especially if it's a single computer or a network, to ensure that quality standards and instrument reports are met.
Nagman has the capacity to design Drivers for various Assemble / Model Calibrators / Sensors in addition to those listed. The Calman Plus Software Package, which is based on a Modular idea, provides maximum flexibility by allowing the user to select any combination of the world's leading brand Calibrators, as well as upcoming Add-ons (per user needs) on a Modular platform.
Calman Plus's unique ability to connect with a variety of instruments helps to save money on the investment, and the fact that it is a single dedicated programme decreases the likelihood of confusion or mistakes during calibration. Calman Plus's historical data store format enables the user to determine the performance of the instrument over time and to set up optimal recalibration intervals for instruments. Calman Plus can integrate a plant's whole calibration system as well as connect to a centralised ERP system.
What Nagman Calman Plus Offers
Features
Adaptable in storing all field instrument information in a single database

Instrument calibration data is saved individually.

Many instruments can be communicated using the RS-232 Serial Bus; there is also an alternative for calibrating equipment without a serial interface — manually.

Keeps track of calibration records.

Reports on calibration in accordance with ISO 9001.

Reminds users of the calibration deadline

Calibration Reports with User-Defined Parameters can be printed.

Microsoft Windows Platform Compatibility

Graphical Presentation with Impact

All screens are in full colour, and there are also help screens.

Expandable & Modular

Temperature, pressure, and electrical/signal calibrators can all be calibrated at the same time (optional)