Calibration is defined as the process of checking a measuring instrument to see if it is showing accurate readings. Measuring instruments tend to get less reliable over a period of time due to regular wear and tear. Hence from time to time, they need to be tested against an ideal instrument or a calibrator to determine if the measurements displayed by the instrument is completely accurate. Now that we know the basics of what is calibration, the obvious next question would be, what is the importance of calibration? In this post we will be discussing in detail about the importance of calibration and its role in various industries.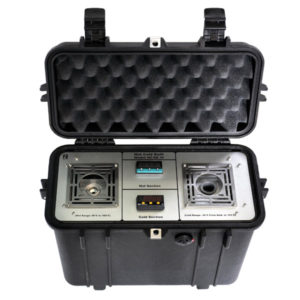 Types of Calibrators-
Calibration is of multiple types depending on the measuring instrument. For example, there are temperature calibrators, dead weight testers or pressure calibrators, electrical calibrators, etc. There is a lot riding on having accurate measurements and readings. Does not matter which industry we look at, for an effective, efficient and quality production, measurements is everything. When that is the case, calibration is the hassle free way to ensure that everything is in place and there are no errors involved in the process.
Benefits of calibration-
Accuracy- like mentioned before, accurate measurements and readings is everything when it comes to any industry, be it a process industry or manufacturing industry. The amount of raw materials, the conditions under which production takes place, quality checking of the end products, etc. and every step there are multiple instruments measuring multiple factors. Calibration ensures that these instruments are doing their job correctly and accurately.
Profitability- timely calibration and subsequent changes ensures that the production cost is under the line. Calibrators increase the profitability and revenue by cutting unnecessary costs caused due to errors and mistakes. 
Time- Calibration of your Test and Measuring Instruments saves a lot of time which will otherwise be lost in restarting the entire process due to one small error in measurement. There is a lot of wastage involved when a measuring device is faulty and costliest of them is Time!
Reputation- When you ensure that your measuring instruments are accurate and calibrated, the entire process runs smoothly and efficiently. This leads to high production level and high quality products, both of which are important to attract customers. The reputation of your industry will increase multi-fold in such case.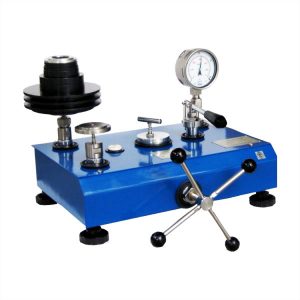 Calibration in various Industries-
Manufacturing industry-
Say you are manufacturing tires for a major car company, there are a lot of factors and requirements involved. The raw material should be in a certain degree of hardness, the metals of the rim must be molded in certain temperature and pressure conditions, etc. The factors like hardness, temperature, pressure and humidity are measured by Test and Measuring Instrument. If even one of these instruments is showing an error, the end product which is tire in this case, would be a complete waste of time and money. 
Process Industry-
Process industry deals with multiple raw materials that when put together they transform completely into an end product. These raw materials should be input into the process in right measurements, maybe by weight, temperature, etc. The process itself may have a lot of temperature, pressure and humidity related requirements. It is very important that these measurements are well within the range of acceptable value for the end product to be of acceptable quality. Temperature calibrators and pressure calibrators can be of huge help in this situation. Especially in a process industry, the product cannot be reverted back to its raw materials, hence if the end product does not meet the quality standards, there is no other option other than discarding the product and starting all over again.  
Pharmaceuticals industry-
Medicines are always made under very strict temperature and humidity conditions and there is no space for any errors in the accepted range of values. Especially in pharmaceuticals industry, an error in measurements could lead to disastrous results that is not just about time, money and reputation of the company. It is matter of life and death. Hence the temperature calibrators and Dry Block Calibrators play a huge role in ensuring the accuracy of the instruments in pharma industry.
Transportation industry-
Nowadays you cannot get anything done in this world if you are not quick and efficient. Vehicles have made our life a lot easier and efficient in all aspects whether it is going a long distance or being on time or getting a product delivered quickly. The cars, bikes, trucks, trains, airplanes, ships, etc. they are literally the lifeline of civilization. Now, consider the thousands of pieces/ raw materials that go into building the smallest of vehicle! Isn't it easier to realize the importance of people at the Calibration Test Bench because without their assurance that all the measuring instruments are accurate and error free, you can never be sure to roll a vehicle out into the market!
We can go on and on about the importance of calibration in more industries but the simple fact is that benefits of calibration is truly wide spread. There is absolutely less to no space for inaccurate and imperfect products in this world. 
If you are looking for top notch calibrators, feel free to browse through the products on our page- https://nagman.com/ 
Any queries, contact us at-
Phone- +91-44-66777000, 11, 22, 33
Email- [email protected]