Today, we are surrounded by man-made machines and instruments that make our lives a lot easy, quick and efficient. To build these machines and instruments and for them to work properly the most important thing is, precise and accurate measurements apart from an innovative mind. Calibration comes into play to ensure the precision and accuracy of measurements. The importance of calibration is widely spread into multiple industries, be it manufacturing, food, trade, automobile, medical, research, and so on. In this blog, we will be looking into Process Calibration and its importance.
What is calibration?
When it comes to measurements, there exists a standard value or accepted range that is calculated and standardized. Whether a device is showing right measurements or not is determined through these standard value or accepted range. For example, we all know that water freezes at 0 degree Celsius and boils at 100 degree Celsius. These are standard temperature values and a thermometer can be tested against a Temperature Calibrator to see if it is measuring the temperature accurately.
Calibration is the process of testing a device of unknown value against a device that shows the accurate value. The device that is being tested or calibrated is called the Device under test or DUT and the device it is tested against is called the Calibrator. Calibration in itself is just the act of comparison and has nothing to do with what follows but it is understood that if the DUT shows wrong values then it is adjusted accordingly.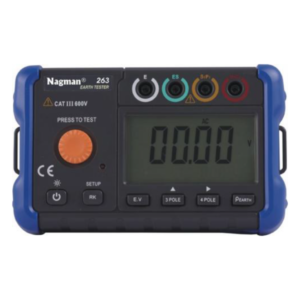 A process industry is that which takes multiple raw materials and ingredients through a process and comes out as a final product. But then, every industry has a process and a product. So does that mean every industry is a process industry? No!
Process industries refer to those industries where the end product cannot be broken down into its ingredients or raw materials once the process in complete. The components of the products cannot be separated. Food, Pharmaceuticals, electrical, petrochemical industries come under process industries.
So that said, if there was a single wrong ingredient or a discrepancy in the process of production of a medicine, it could turn the medicine completely ineffective or worse! This is where process calibration comes into play. Process calibration refers to both Calibration Test Bench as well as field calibrators.
What instruments require calibration in process industry and who performs the calibration?
In a process industry, calibration is most important for the Test and Measuring Instruments like multimeters, digital multimeter, friction and wear tester, scratch tester, measuring microscope, etc. The next important calibration is that of the process instruments and sensors like pressure transmitters, temperature transmitters, digital mano meters, etc. Factors like pressure, temperature, electrical or a combination of these parameters may need to be tested and adjusted to accuracy in process industries.
The process calibration can be conducted by a range of people in the industry. When it comes to Calibration Test Bench, Meterologists, electrical engineer, instrumentation engineer can perform the calibration. These are the ones that work from a meterology lab. Field calibration is most often performed by people that work on the plant floor like the electrical technicians and instrumentation technicians.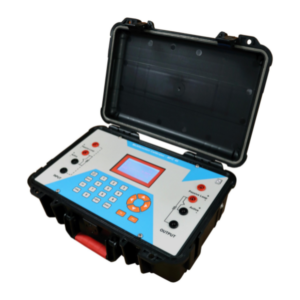 The calibration process:
When the calibration is performed on a DUT or device under test, the outcome is either that the DUT is showing accurate measurements or it is showing an error. In case of the first outcome, the device under test is concluded as working accurately and the next device is put under calibration. In case of the second outcome, the device is then adjusted against the calibrator to show the accurate value and tested again before confirmation. If a simple adjustment in the values is not working, then deeper repair work of the device maybe required.
It is also very important to remember that the calibration process is not just a one-time thing. Devices tend to go through some changes during the wear and tear process as they are used regularly and over a period of time, even a well calibrated instrument is prone to errors and discrepancies. Hence, the devices must be calibrated on a regular basis. How comfortable would you be to take a medicine that has been produced through faulty instruments or under wrong temperature and humidity conditions? Take medical devices like pacemakers, oximeters, blood sugar testers, etc. If they are showing inaccurate readings, it could end up being dangerous. It is the same case with products from other industries like Food, petrochemicals, too. Hence, regular calibration and testing of the measuring instruments in process industry is of utmost importance.